Elite Member
Staff Member
Vaccinated
Site Donor
Posts

3,993
Reaction score

5,742
MobileIron released an update and now the apps I need for work function properly (it does look like the issue was clipboard access shenanigans). As a result, I installed iOS 16 beta on my iphone.
This allowed me to play with a few things that are not supported on iPadOS.
The new Lock Screen stuff is nice. A couple of observations., First, the existing Lock Screen sticks around, but you can't show widgets on it. You have to create a new Lock Screen if you want widgets. So I ended up with:
The phone makes suggestions about screens, and scans your phone's photo library to come up with some: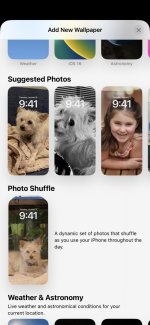 It can detect the foreground object and superimpose it over the time, though you can toggle that on or off.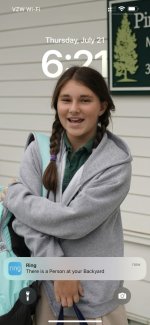 One other thing I found that I didn't know about Is that when in safari, if you scroll past the top a little bit, it shows you a button you can use to change tab groups. In the screenshot below, that is the "Default >" button - "default" is one of my tab groups.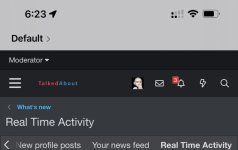 I'm not sure whether I like that or not. I tend to mostly reveal it by accident.