Posts

4,079
Reaction score

6,976
On June 4, David Keene, a former NRA President and current board member of the infamous gun group, gave a rehearsal speech for the commencement address to James Madison Academy's 2021 graduating class. There was only one hitch: There is no such school.
As he addressed 3,044 empty chairs in a Las Vegas stadium, Keene urged the graduating class to fight those seeking to introduce gun safety measures.
"Picture for a minute the young James Madison, for whom this school is named," Keene began. "This year, you focused on one of the most important of Madison's Amendments—the Second Amendment. There are some who continue to fight to gut the Second Amendment, but I'd be willing to bet that many of you will be among those who stand up and prevent those from proceeding."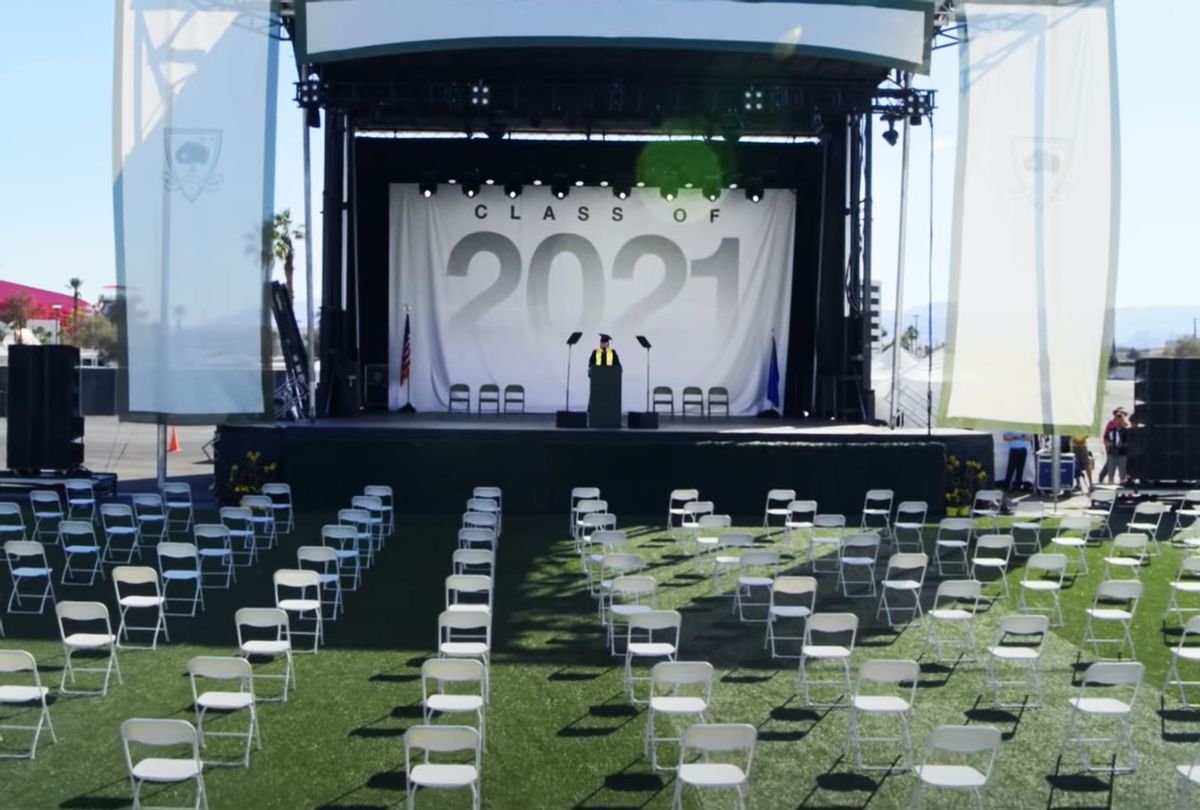 Empty chairs were placed in a stadium to represent seniors who didn't graduate this year because of gun violence
www.salon.com