Whatwerewe talk'n about?
Vaccinated
Site Donor
Posts

4,637
Reaction score

4,612
Location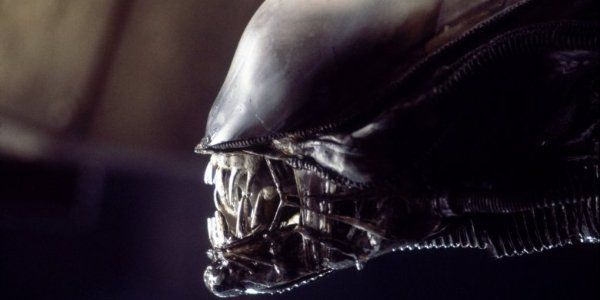 In 1979, Alien, directed by Ridley Scott, premiered in theaters and changed sci-fi movies forever. Now, 40 years later, Alien has become a beloved franchise with 6 films and a bit of a confusing timel

www.cinemablend.com
Nope. I have never seen it. I thought it was just an Aliens prequel? I didn't realise that it was explored such ideas too.
This might be considered a spoiler:
The movie
Prometheus
takes place in The Alien Universe, technically a prequel. At the start of the movie:
4 billion - 2 million BC – An alien race, later dubbed "The Engineers", visit Earth and leave one of their own behind. His body breaks down after he drinks black goo, and his DNA enters the water, recombining to create life
In the 2080s – Dr Elizabeth Shaw and Dr Charlie Holloway discover evidence of "star maps" from Babylonian, Sumerian, Mayan, Egyptian and Mesopotamian eras. Shaw discovers another star map, or "invitation", in a cave on the Isle of Skye, Scotland.
….evidence that advance aliens visited the Earth. A billionaire builds a ship and sends a crew to go find them. This movie initially showed great promise for the Alien Franchise, but in the end with the next movie
Alien Covenant
I was so disappointed as it became just another haunted house, alien slasher movie.
Of note, the first time we saw an Engineer was in the original 1979 movie
Alien
, but looks can be deceiving.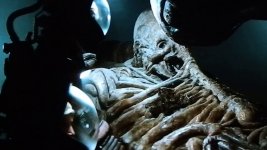 ​
Last edited: