Posts

3,450
Reaction score

6,796
I know we have the TFM thread for everything else, but for the lighter side of crazy, let's face it...Florida Man is so prolific, they need their own topic.
For our initial offering, consider this.
Florida man waving Trump flagpole charged with child abuse, accused of hitting 13-year-old girl with it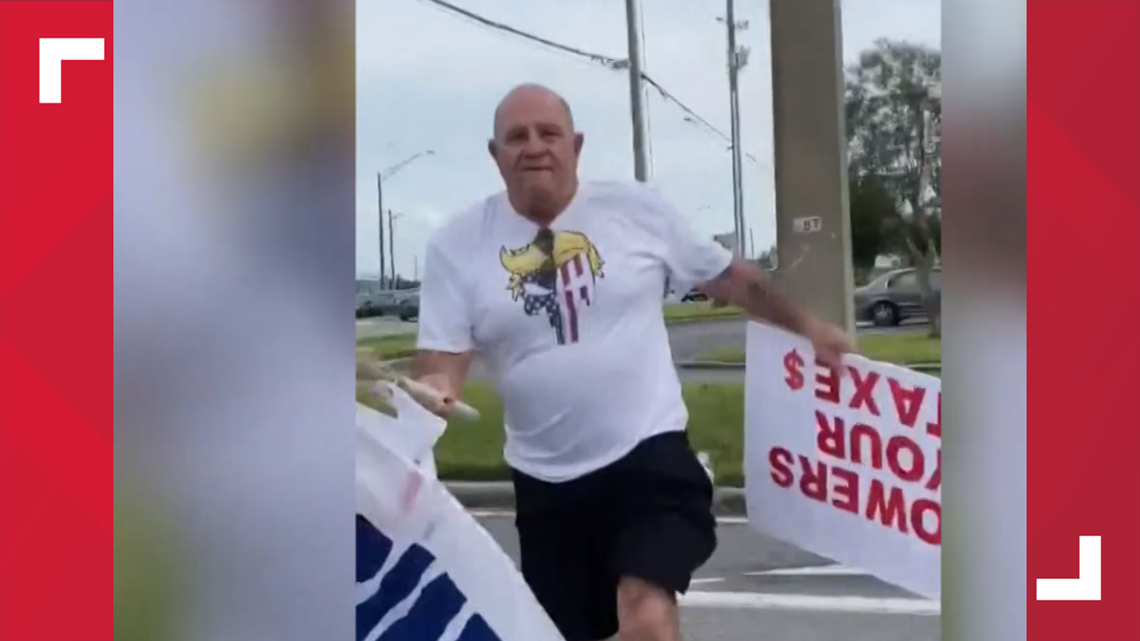 ​
Ledoux said Logsdon was holding a flag in support of President Trump and flicking people off at the intersection of Loch Rane and Blanding Boulevard. So, she and her daughter flicked him off and shouted something to support their own political views, Ledoux said.

That's when he came over to them with the flagpole, Ledoux said.
Yeah! That's what I'm talkin' about there!
------
Or, if you prefer your Florida man stuff non-political...
Florida man needs ride home, dials 911 to report body at McDonald's
A man in central Florida needed a ride home. Instead, he received a ride to jail.

Winter Haven Police said Jermaine Williams, 46, called 911 early Friday morning to report a dead body at the McDonald's on 5th Street NW.

Officers responded to the fast-food restaurant where they found no body, just Williams sitting on the curb. He told police he called a number of times earlier in the night to ask for a ride.

Police charged Williams with misuse of 911. He's being held at the Polk County Jail.
If you know anything about the food at McDonald's, you'll understand why the 911 operator thought the guy's story had some veracity.