Whatwerewe talk'n about?
Site Donor
Posts

4,812
Reaction score

4,750
Location
Ok, even though I recently started a Cyberpunk thread, this 1984 Novel by William Gibson should get it's own thread imo.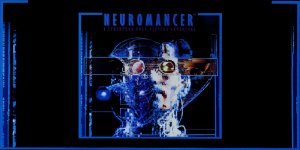 ​
The story is about a heist. It is rare that I pick up a book and am drawn in so completely in the first paragraph, this after recently struggling with another cyberpunk offering,
Altered Carbon
on Netflix, but not because of the genre, but of the story telling.
A caveat might be that this is not your favorite gender, not everyone will love this. And I'm only in Part 2! So I have no idea how it will hold up. My only request is that if you plan on dropping major plot points, that you use the spoiler tag, or mention in advance you are dropping a major plot bomb.
So far the writing is crisp and clear, a dance of words in your head where you fill in the atmosphere and pictures based on what the author skillfully chooses to tell you. The crispness reminds me of when I started reading
For Whom The Bell Tolls
and it feels like film noir at the start. For myself it's as if a curtain parts and a movie starts playing, really no acclimation required although some of the terms may have to be researched.
I had no idea that Gibson coined the word Cyberspace/the Matrix and his influence is far reaching, not credited with creating cyberpunk, but credited with popularizing the genre. If any of these definitions need correction, please advise.
Cyberspace: Something more than Virtual Reality where you just use your eyes, more immersive, a structured electronic space that goes as far as sharing or accessing consciousness. Keep in mind that this was written when the internet was just an electronic messaging system that most of us were obvious of. The main character because of stealing, was punished by his employer, exposure to neuro-toxins which damages him, preventing his ability to access cyberspace. Seperate link:

Matrix- We are familiar with the term, when it applies to the 1999 film of the same name, a space where human consciousness is trapped, a pseudo reality. But in 1984 I believe this was coined by Gibson, as a particular part of cyberspace where data flows and consciousness may extend into.
Sinstim- The electronic device/ability to pick up the sensory perceptions of a broadcaster (person), who has been outfitted with the proper equipment, but not read their thoughts or control them. This involves the receiver's brain bring jacked into the broadcaster and their senses. The receiver maintains their own cognizance, but is mentally teleported into the broadcasters body to see, hear, smell, feel, tactical sensations when the broadcaster touches something.
Will it be a movie? It's possible, but this article is from 2017 (spoilers in this link). The thing is with any movie, I'm usually fearful, it will not live up to to poetry of the book:
Last edited: